Song Voice Libraries


Language: Japanese
Recommended for vocal range: D#3 to B4
Recommended tempo: 100-190 BPM

"MYK-IV" is a next-generation synthetic voice library that realistically reproduces the voice, habits, and singing style of drummer-singer "MAIKI" using AI technologies such as deep learning. This male singing voice has a sharp high tone and a lustrous singing style.
"MYK-IV" with VoiSona's rich set of editing functions. Fine-tune his pitch, timing, vibrato and voice quality.
* The "MYK-IV" voice library includes voice versions "1.0.0," and "1.1.0," based on VoiSona's current engine, as well as "2.0 Beta" based on a new engine under development on a trial basis.
PROFILE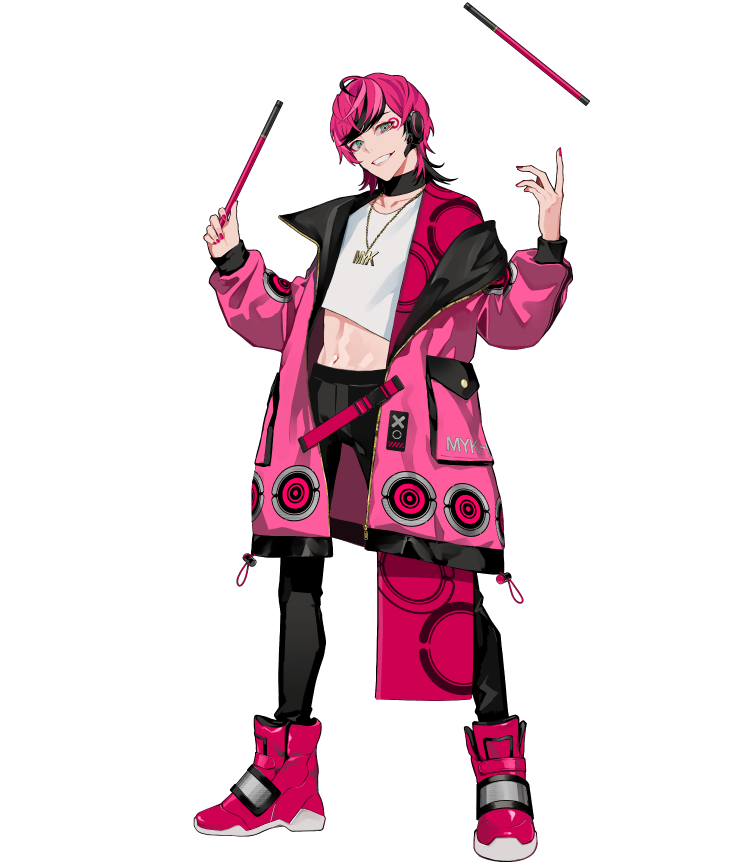 MYK-IV
An android, nicknamed "MAIKI V," equipped with the singing AI of the drummer-singer "MAIKI." The drum sticks he holds in his hands double as microphones. The geometric patterns on his costume serve as integrated drum pads with built-in speakers, allowing for customizable tones. When he has free time, he often starts impromptu sessions.
Nominal age: 18
Height: 170 cm
Contact Us
It may take some time depending on the content of your inquiry. In some cases, a response is not possible.