Song Voice Libraries


Language: Japanese
Recommended for vocal range: G#3 to E5
Recommended tempo: 125-190 BPM

Through AI training and tuning, AiSuu is a next-generation synthesized singing voice that expresses the voice quality, mannerisms and singing style of Sumire Yoshida, a.k.a. "Suu," the lead singer of girl band SILENT SIREN. This female singing voice draws you in with her young, cute and powerful voice.
Create your own AiSuu with VoiSona's rich set of editing functions. Fine-tune her pitch, timing, vibrato and voice quality.

* "Waveform Generator Prototype A" testing function included with Japanese voice library "Chis-A" is not included with AiSuu.
PROFILE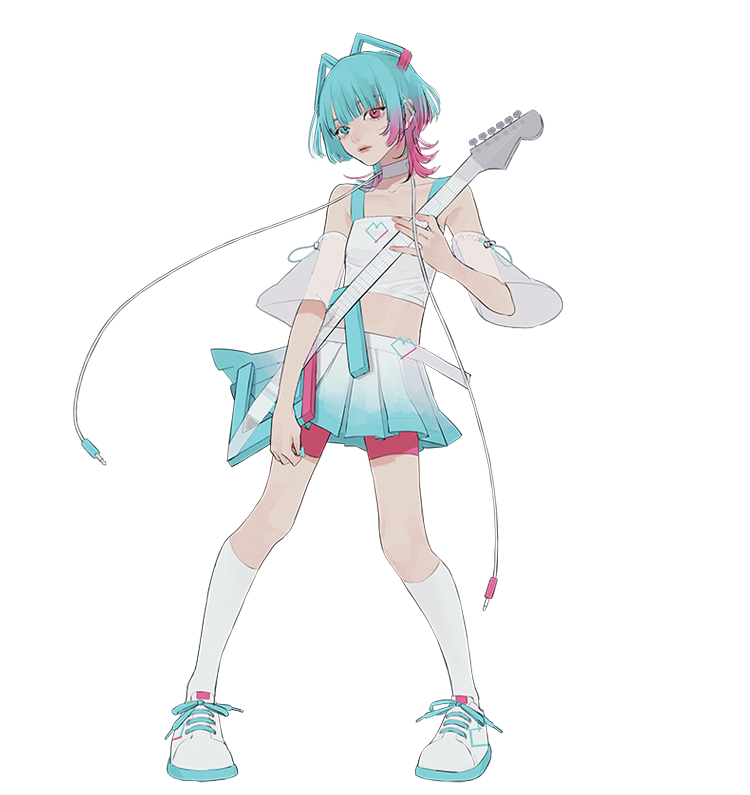 AiSuu
An android equipped with the singing AI of vocalist Suu of SILENT SIREN. She can accept and output audio signals and electronic data from interfaces on her neck and head. She carries her favorite guitar with her at all times. She sometimes plugs in a cable extending from her neck, mixing her voice with the guitar.
Nominal age: 14
Height: 153 cm
Contact Us
Inquiries about using
"AiSuu" character 
aisuu@techno-speech.com
Producer in charge: Keisuke Tsukada (Techno-Speech, Inc.)
It may take some time depending on the content of your inquiry.
In some cases, a response is not possible.